Self tanning treatments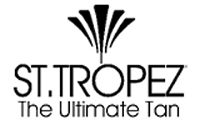 To help you achieve a warm natural sun-kissed look we now offer a large variety of self-tanning treatments.

Clarins and St Tropez
These treatments start with an all-over body exfoliation. Self-tanning cream is then applied by your therapist to give your skin a healthy natural tan.
clarins full body£62.00
St Tropez full body£62.00
St Tropez Airport
A fantastic way to achieve a tan in the shortest time, now available in 3 shades.
Classic – the well known and much loved St. Tropez tan
Dark – for those who love the classic but need a deeper shade
Express – the ultimate party tan which develops in only 3 hours
Relax while we spray you£35.00
Please ensure you are prepared for your tan by doing any hair removal and a full body exfoliation prior to your appointment
As with all our tanning treatments you must bring loose dark clothes to slip on afterwards. Tight jeans etc. will spoil your tan. You must also be prepared to leave the product on your skin for a minimum of 8 hours before showering to ensure depth of colour.
Prices as at 01/07/19