Body Treatments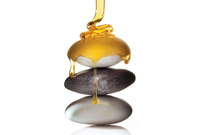 Let us spoil and pamper you, even it is just for half an hour

Come in for one of our wonderful body treatments and treat yourself to a little TLC.
clarins melting honey hot stone Massage
Designed to gently release tension, soothe aching muscles, eliminate toxins, rebalance energy levels and calm body and mind. Simply bliss!
55 mins £ 77.00
clarins detoxifying body treatment
A wonderful all over body treatment. Exfoliation is followed by a relaxing application of creams and oils rich in detoxifying and toning ingredients.
55 mins £75.00
murad back blitz
A relaxing and deep cleansing treatment for the back. Great for problem skins or just for total relaxation. Ideal for pre-party or holiday.
40 mins £54.00
Massage – back,neck & shoulder£49.00 25 mins
Massage – full body£75.0055 mins
Aromatherapy massage with Tessa
A relaxing or stimulating massage using carefully individually selected essential oils
back, neck & shoulders £49.00 25 mins
full body £75.00 55 mins
indian head massage £46.00
Prices as at 01/07/19