Pregnancy Pampering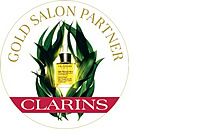 A time of such change all round, so come in and relax and let us look after and pamper you.
clarins blissful beginnings
(70 mins)

£86.00

This luxurious pre and post-natal face and body treatment offers the ultimate indulgent pampering for pregnant and nursing mothers. It treats muscular aches, fluid retention, stress and fatigue, whilst maintaining skin tone and elasticity to help prevent stretch marks and boost energy levels.
tired leg soother
(25 mins)

£49.00

Are your legs feeling tired and your ankles swollen. Then come and lie back for half an hour with your feet up whilst we sooth and relax your legs with cooling Clarins leg gels and gently massage your aching feet and toes. Bliss! Why not add a toe revarnish to fi nish the treatment.
pre-baby package
(90 mins)

£110.00

A little pick you up just before the baby arrives. Half leg, brazilian wax and underarm wax plus eye revive package
Your hormones can have all sort of varying effects on your skin during pregnancy so any of our facials can be adapted to suit your skin as it changes throughout the months. Also our couches are very comfortable and can be moulded to keep your body supported throughout your treatment.