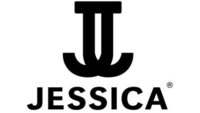 Beautiful hands and feet.

All our manicures and pedicures use the Jessica professional product range. A specialised treatment programme designed for all types of nails whether healthy and normal or dry, brittle and flaking. All our polishes are VEGAN friendly and SCCS approved.
jessica – 'next geleration' polishes
Shellac style gel polish using the award winning Jessica GELeration products, specifically designed to care for your natural nails.
luxury gel manicure
(60 mins)

£48.00
luxury gel pedicure
(60 mins)

£48.00
soak off, file & oil £18.00
soak off & re-apply gel £55.00
…and for an ideal post gel treatment.
soak off & luxury manicure £42.00
soak off & luxury pedicure £52.00
jessica manicure
(45 mins)

£35.00
jessica pedicure
(45 mins)

£45.00
polish change
(15 mins)

£23.00
hard skin treatment
(15 mins)

£54.00
Please remember to bring suitable footwear that will allow your toenails a minimum of two hours to dry.